by Maria Cianci
Food Section San Francisco Chronicle 10.16.96
After he purchased Caffe Centro in San Francisco's Marina in February, Jonathon Beard engaged his customer's help in naming his new bistro. One man - who didn't know that Beard had trained in the culinary arts in France and that he loved the little town of Aix-en-Provence- suggested Aix.
When somethings right, you know it, and Beard did. On Bastille Day, Caffe Centro officially became Bistro Aix.
(continued below)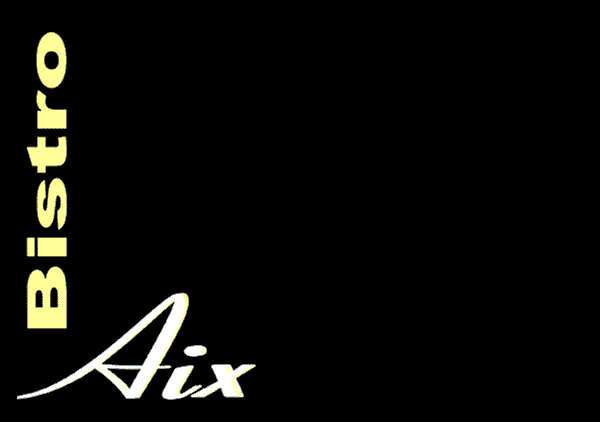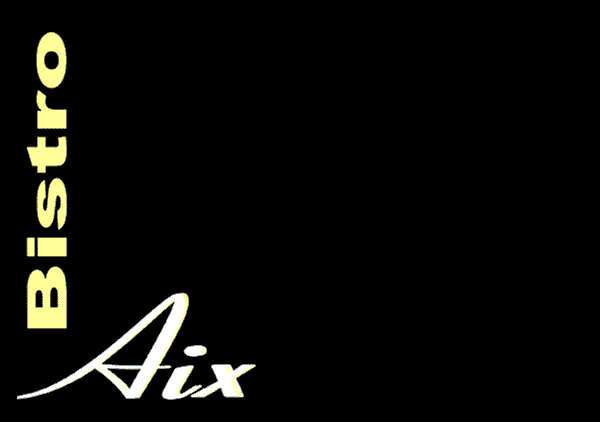 Wonderfully flaky pastries and baguettes are house-made, another point of pride for the kitchen. Any of the fruit tarts or turnovers are yummy for dessert, especially the apple tarte Tatin.

Service can be slower than at c

Bistro Aix sports an open kitchen, the palest of green walls hung with black and white photographs of France and Italy by two local photographers, and blond wood schoolroom chairs that match the wood banquettes and slatted facing of the bar. The tiny open kitchen feels like part of the dining room.

The pleasant, often lively ambiance coupled with the good food at neighborhood-friendly prices makes Aix good value, worthy of repeat business.

Beard may be a Los Angeleno cooking in
San Francisco, but his L-shaped bistro (38 seats, with 35 more on the back patio) captures the spirit of a simple French eatery..
The decor is unpretentious, with thoughtful details such as the clear wine bottle filled with water that the waiter sets down at the start of dinner.

The menu suits the ambiance – well focused, country simple dishes that can be expertly prepared. Occasionally, the kitchen comes up with an interesting twist, such as a diced fig vinaigrette on a wilted spinach salad, but typically it leans to classic, bistro style fare that tastes real and good. Prices are a joy, especially the weekday, two course prix fixe dinner...

One dish is perfection: the pizza of tomato, mozarella, fontina and Parmesan cheese. it doesn't seem special until you see it: The free-form crust has the crisp density of a cracker...
(continued below)